O'Neill Steel Fabrication is a fully capable Structural Fabrication Company located 30 miles North of Spokane, Washington, on Highway 2. We can undertake a diverse range of projects, between $500 misc projects to $3 million complex building sites. We have the capacity to fabricate up to 1,200+ tons of finished steel per month. With a new fully operational production facility, a highly dedicated, trained and motivated workforce, O'Neill Steel Fabrication will meet or exceed your fabrication expectations with quality workmanship.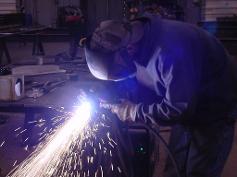 Diversity
O'Neill Steel is no stranger to sending our steel abroad. We have shipped steel all over the West coast and Inland North West.
O'Neill is well positioned to fabricate and ship to all Providences in Canada. We are less than 80 miles from the Canadian/US border and have relationships with many Canadian companies including shipping and detailing companies as well as the US Department of Commerce
Types of fabrication:
- Medical Office Buildings
- Cold Storage Facilities
- Strip Malls
- Warehouses
- Miscellaneous Stairs and Handrail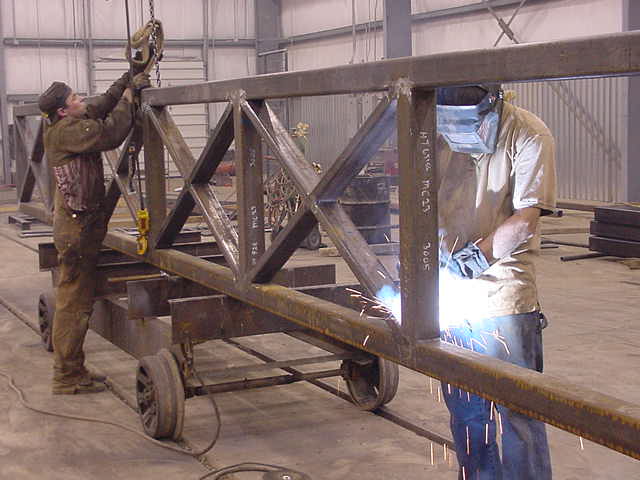 Facility
- 15,000 sf heated production shop
- 3,000 sf heated paint shop
- 3,000 sf covered shipping/rec area
- 2 overhead 5 ton cranes
- Jib cranes throughout shop
- 10 full equipped welding stations
- Located on major North-South highway for easy access to US and Canadian highway systems
- Fully functional print shop
- State of the art heavy steel fabrication equipment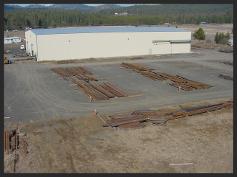 Licenses
Los Angeles Department of Building and Safety Fabricator License #FB01987 Type: Unlimited Structural Steel (1/8" minimum thickness. No Maximum), High Strength Steel, Rebar (USS/HSS/REBAR/SH). This certification is very stringent and meets or exceeds AISC certification. This in part, includes controlling the type and quality of the steel and other materials we use in fabrication. It also requires set up and in-process inspections and a final QC inspection to insure that all fabrication meets and or exceeds industry standards. Quality control procedures must be followed for all of our contract fabrication jobs as well as our shop fabrication jobs. We believe that this gives us a competitive edge because our customers can be assured that the work that we have produced was done correctly and to prescribed standards.
Approved Steel Fabricator with Clark County (Las Vegas).This certification is similar to LA and AISC certifications.